Starting September 1st, 2018, the Roya Kabuki Program is able to offer virtual visits in the Roya Kabuki Telehealth Clinic.
How does it work?
Once a family has established care for their child with the Roya Kabuki Clinic at Boston Children's Hospital, the family will be eligible to schedule follow-up appointments with Dr. Bodamer and/or nutritionist Dr. Krista Viau through the Roya Kabuki Telehealth Clinic. Interactive, real-time appointments can take place wherever you may have a computer or mobile device with live video capabilities available. Once an appointment has been scheduled you will be provided with a link to download the virtual visit software. You and your child will receive the same engaging care and medical attention at your own comfort and convenience.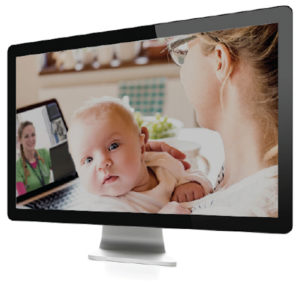 Please note that many but not all medical insurance companies cover the fees associated with the virtual visit. During the appointment process our staff will determine whether your insurance covers the fees. Self-pay options are available.
Please click to view the Virtual Visits FAQs.
Who should I contact for more information?
If you would like to learn more about the Roya Kabuki Telehealth Clinic or schedule an appointment, please contact us by phone (857-218-5254) or email (kabuki@childrens.harvard.edu) at any time. We look forward to hearing from you!