The annual Boston Children's Hospital Eversouce Walk for Kids has begun! This will be the third year that Team Kabuki Friends is participating in the event. Although we are sad to not be enjoying the walk along the Charles River this Sunday with everyone, we are excited to see the many new participants that are able to join us from afar in the now virtual event!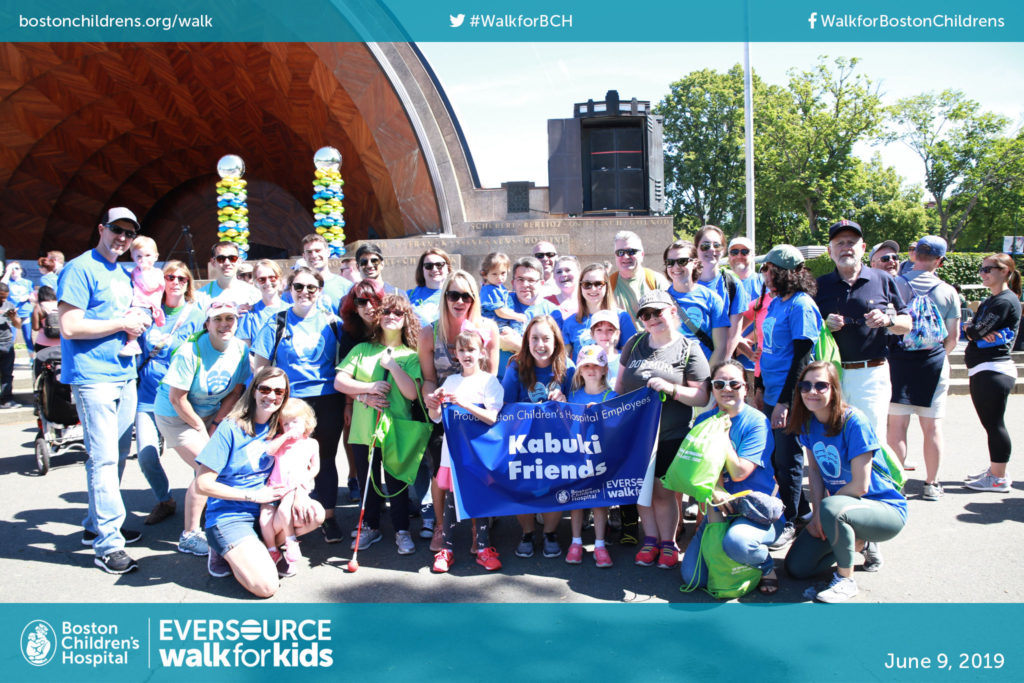 The 2020 Walk for Kids is now taking place in a virtual format anytime from June 6-14. We invite you to join Team Kabuki Friends and walk, play, dance, or run with us any day during this week. This year there are no registration fees, and no mandatory fundraising requirements. Registration to participate with Team Kabuki Friends will help to raise awareness about Kabuki Syndrome, Boston Children's Hospital, and the All Things Kabuki patient advocacy and education non-profit group. Click here to see our Kabuki Friends team page and register to join us!
There are currently 50 'Kabuki Friends' registered, we encourage you to share with friends and family to see how many friends can join our team by the end of the week long event!
Don't forget to share your activities on social media with the following hashtags to raise more awareness: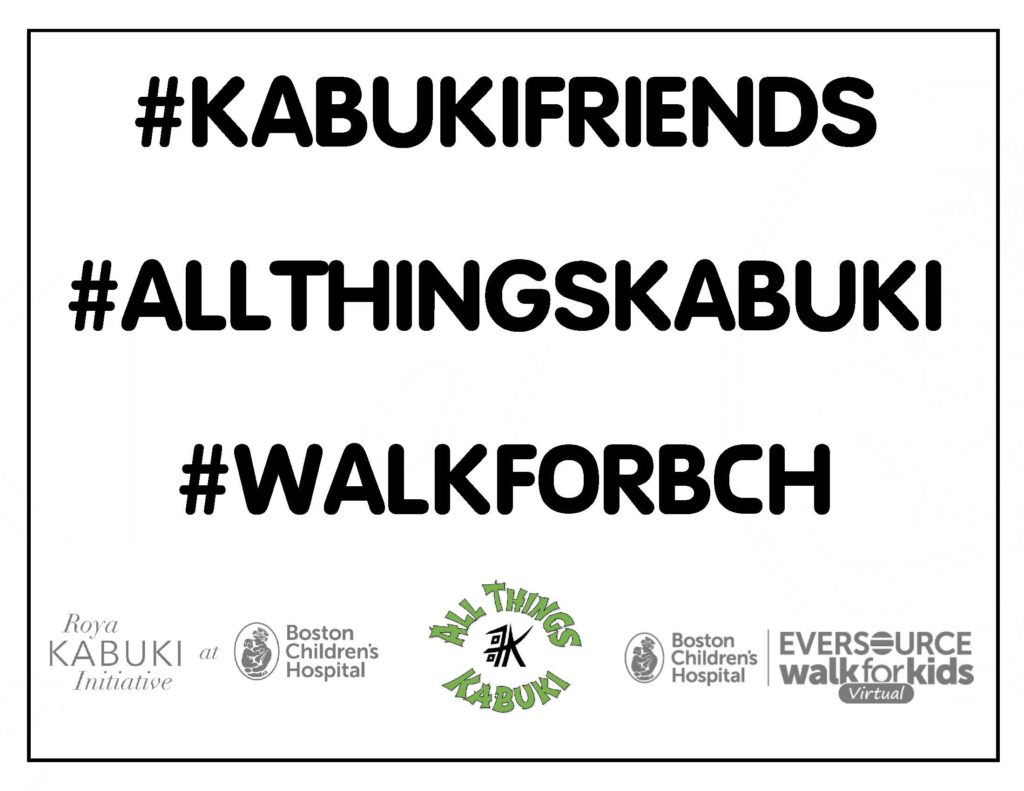 Click here to go to a ATK's webpage for a printable pdf version, or create your own at home! If you would like to be featured on the Roya Kabuki Program's post event wrap up, please email photos to Tara at kabuki@childrens.havard.edu.
Any funds raised by Team Kabuki Friends will be donated directly to the Roya Kabuki Program's community support and outreach efforts. Any participants that have previously paid registration fees will receive a free registration code for the 2021 event.