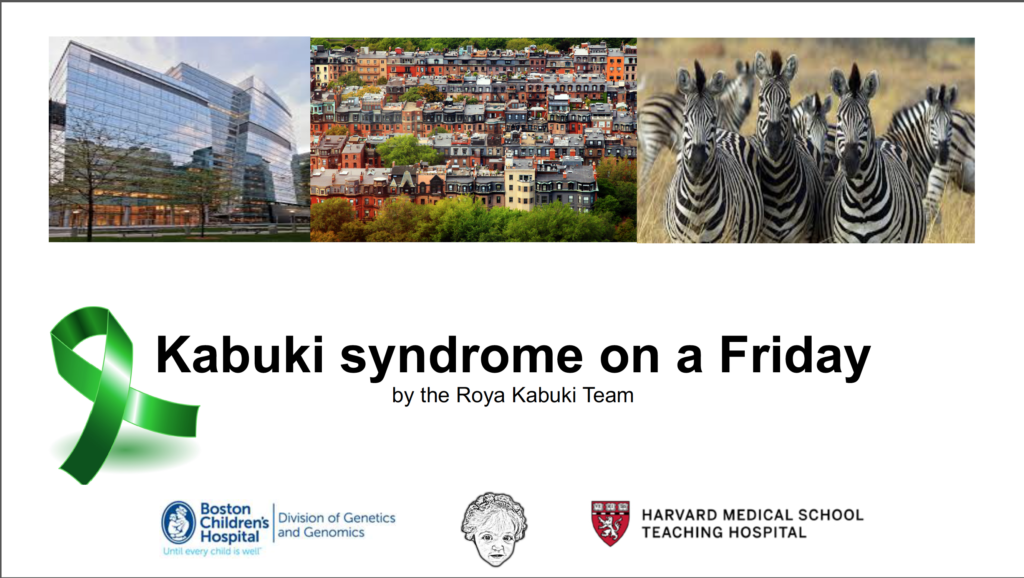 We held our first Virtual family event on May 01, 2020 via Zoom! If you were able to join, we hope you enjoyed the opportunity to hear from some of the Roya Kabuki Team members. Most importantly, we hope you enjoyed being able to say meet and catch up with members of the Kabuki syndrome community as much as we did – thank you for joining us!
While we are not planning to post the audio or video from the event to protect the privacy of any community members who joined, we appreciate that you may want to take a second look (or first look if you weren't able to join!) at some information provided during the virtual event.
Below are the full slide deck, and scribed Question & Answer portion that followed. Please note that the answers to the below questions are general recommendations for the Kabuki syndrome community and are not to be used as specific medical advice for any individual. If you would like to review any information in further detail, or have additional questions that are not answered below, please feel free to reach out to kabuki@childrens.harvard.edu and your question will be directed to appropriate Roya Kabuki team member for response.
If you have any questions or comments about the family event we would love to hear from you!