The Social Work Department Transition Committee at Boston Children's Hospital will hold two workshops this spring for parents and caregivers hoping to learn more about transition planning for adolescents and young adults approaching their 18th birthday.
The first workshop has a focus on adolescents and young adults with chronic illness and complex healthcare needs. The second workshop has a focus on those with intellectual disability. Please see the below flyers for more information.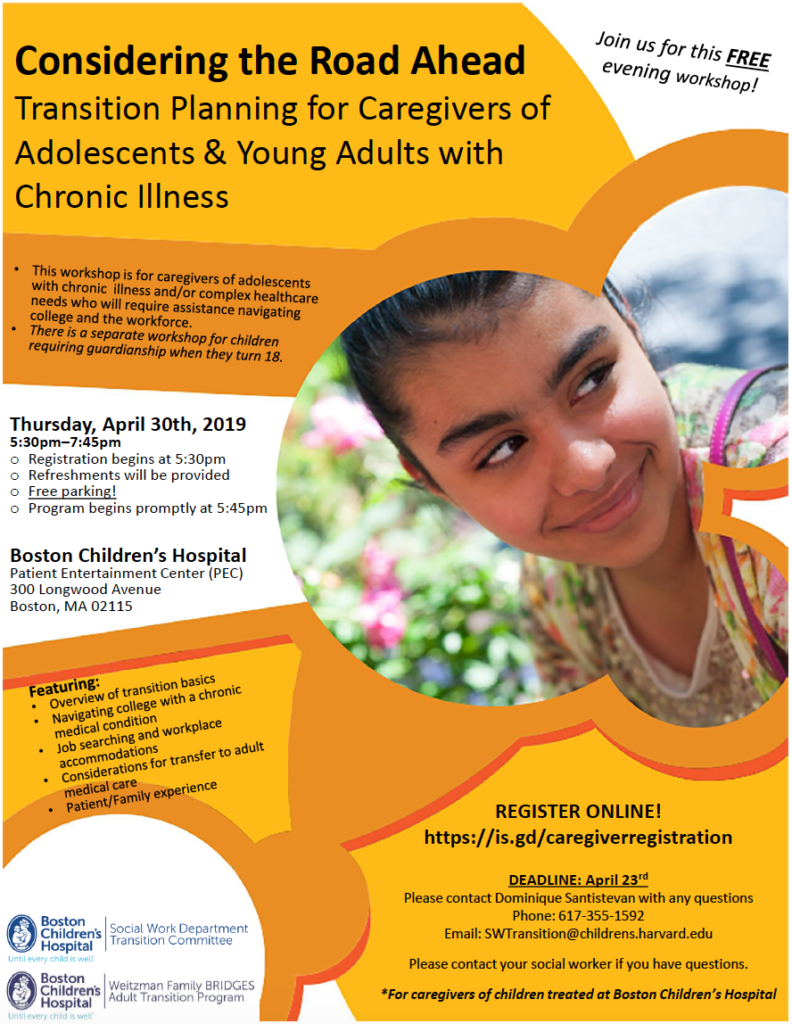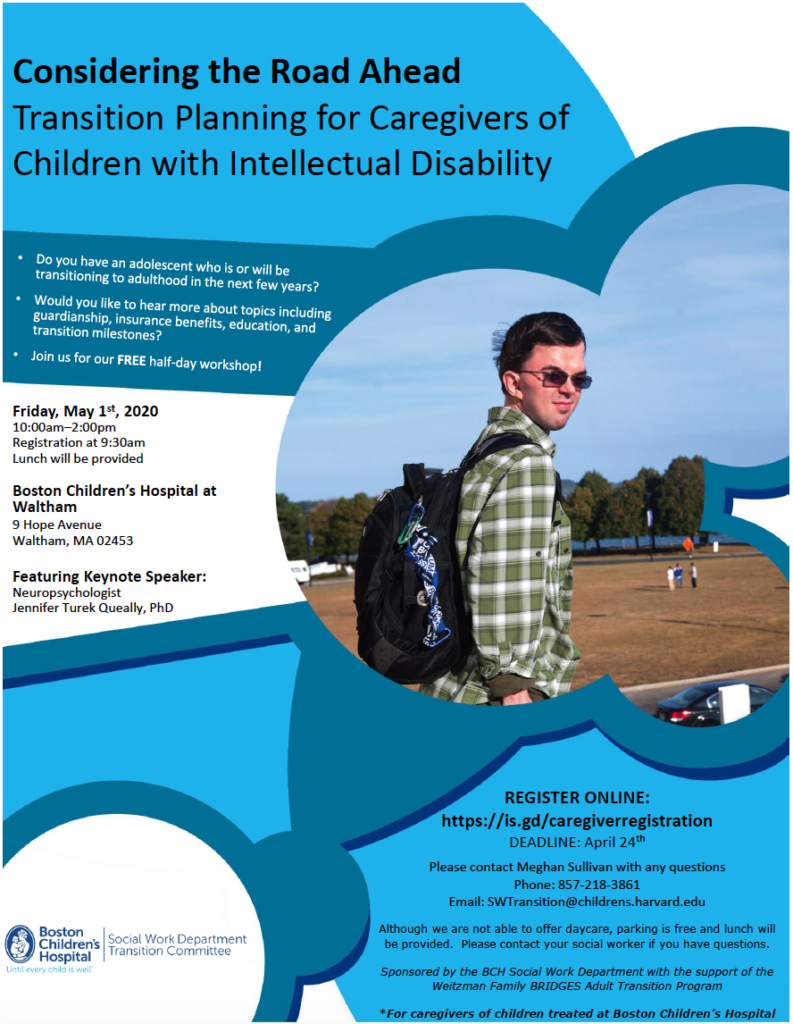 Please feel free to reach out to Julia Thomann, LICSW with the Roya Kabuki Program at 857-218-5251 or julia.thomann@childrens.harvard.edu with any additional questions.